Wachku Awana / Wiqaw Apalli Awana
Piruwpi runakunap rurasqan, wiqawwan aparinapaq chumpiyuq, sach'amanta warkukunapaq awana: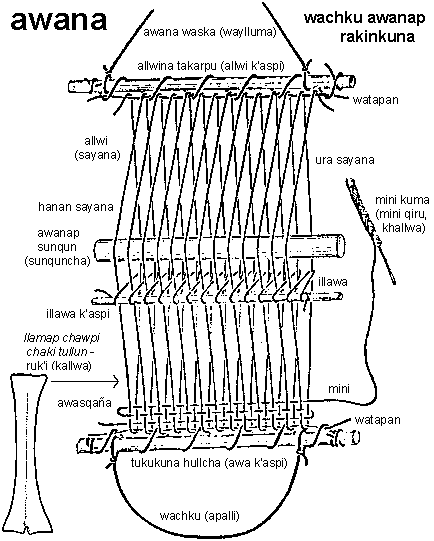 ---
Last update: Jan 25, 2005. © RUNASIMI.DE. The contents of this page may be distributed for non-commercial purposes, especially for spreading knowledge of the Runasimi language in the world and strengthening its position in its home lands.